Operas with: Sir Simon Rattle (Berlin State Opera), Esa Pekka Salonen (Metropolitan Opera, New York and Teatro alla Scala, Milano), Pierre Boulez (Vienna, Amsterdam, Aix-en-Provence).
---
Check out my repertoire list here!
---
Music is a higher revelation than all wisdom and philosophy.
Ludwig van Beethoven
Concert performances in Germany, United Kingdom, France, Spain, Portugal, Italy, Norway, Poland, The Netherlands, Belgium, Luxembourg, Austria, Switzerland, Czech Republic, Hungary, United States, China, Canada, Japan.
---
Check out my repertoire list here!
---
Concert performances in Germany, United Kingdom, France, Spain, Portugal, Italy, Norway, Poland, The Netherlands, Belgium, Luxembourg, Austria, Switzerland, Czech Republic, Hungary, United States, China, Canada, Japan.
---
Check out my repertoire list here!
---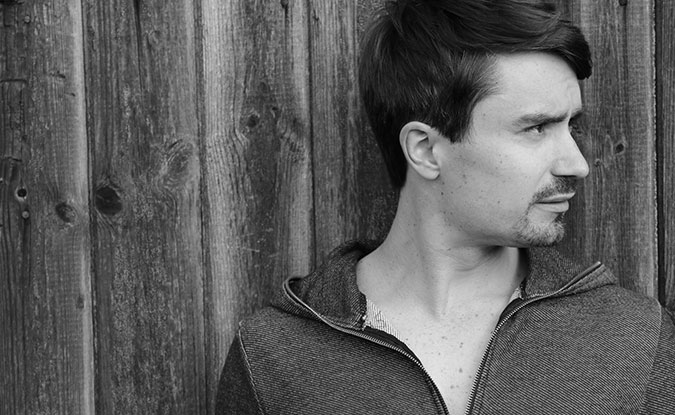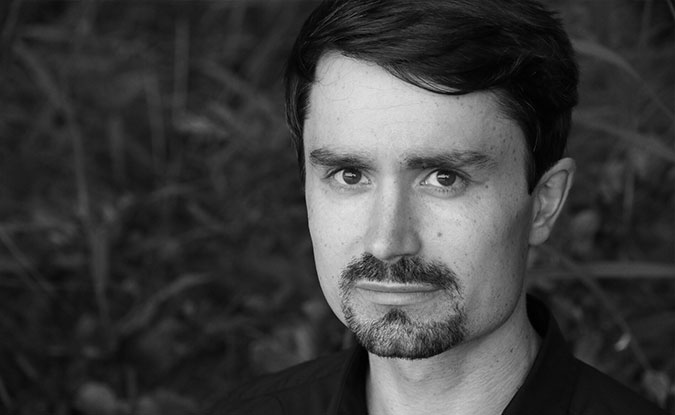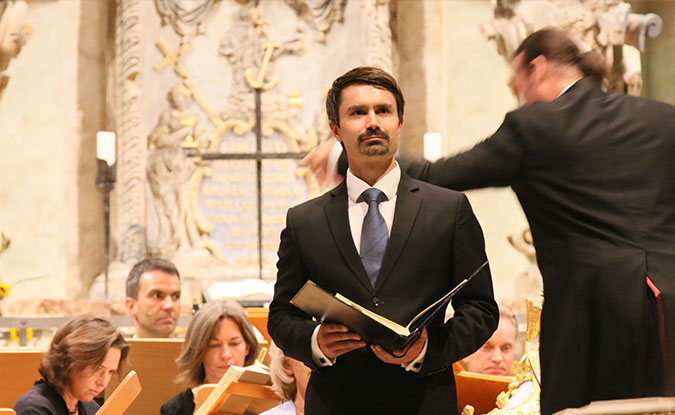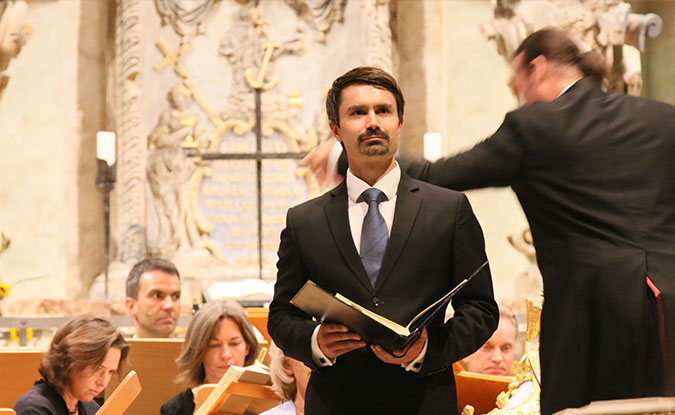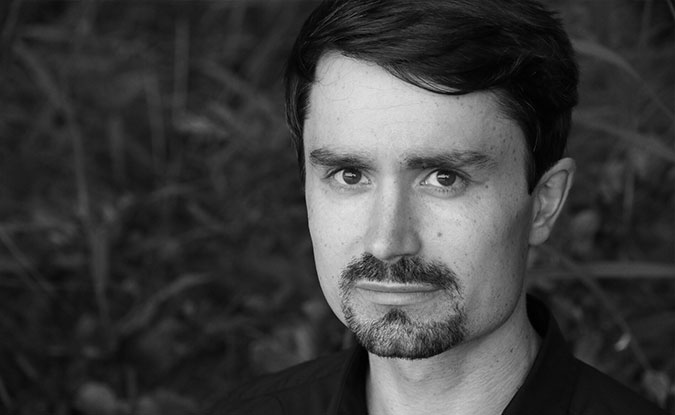 Young German tenor Eric Stoklossa was born in Dresden, where he received early musical training as a member of the renowned Kreuzchor. Various prizes in the national Jugend Musiziert competition led to his acceptance at the Carl Maria von Weber Conservatory in Dresden, where he received his diploma in 2006. Studies with Margret Trappe-Wiel and Romelia Lichtenstein led to his operatic debut first as Lenski in Eugene Onegin and then as Tito in La Clemenza Di Tito in the freshly renovated Kleines Haus of the Dresden State Theater. In 2006, he sang the role of Abel in Franz Seydelmann's La Mort D'Abèle at the Dresden Music Festival.
The international press took notice of Mr. Stoklossa after his much admired portrayal of Aljeja in Janácek's From the house of the dead at the Wiener Festwochen in 2007, directed by Patrice Chéreau and conducted by Pierre Boulez. With this production, he made his debut at the Holland Festival and at the Aix-en-Provence Festival in 2007 (with a DVD release of the performances), the Teatro Massimo Palermo in 2008, and at the Metropolitan Opera in 2009. Mr. Stoklossa made his La Scala debut in January 2009 in the role of Janek in Janácek's The Makropoulos Case and returned the following year to revive Patrice Chéreau's production of From the house of the dead. His first portrayal of Andres/Wozzeck at the Wiener Festwochen in the spring of 2010 became another milestone in his career. Again in Vienna he took on the role of Adam in the world premiere of Peter Eötvös's Lilith – Paradise reloaded in Vienna's Museumsquartier in fall 2013. Among his recent projects, we find From the house of the dead with Berlin's State Opera (Sir Simon Rattle) and the Opera Bastille in Paris (Esa Pekka Salonen), as well as concerts in Dresden, Budapest, Amsterdam, Prague, Brussels and Antwerp.
In Oct '15 Mr. Stoklossa made his house debut at the Semperoper Dresden as Dr. Stilblüte in Nachtausgabe. The success of this collaboration led to him being engaged for two leading roles in the '16/'17 season, Gerber in The killer in me is the killer in you my love and Tonio in Alles Schwindel.
The young tenor's repertoire ranges from the Baroque to the modern, encompassing rarities such as Alfonso in Hasse's La sorella amante, Mozart in Rimsky-Korsakov's Mozart and Salieri, The Butler in Gottfried von Einem's Der Besuch der alten Dame, as well as Handel's Sesto in Giulio Cesare, Mozart's Tamino, Belmonte, Ferrando, and Don Ottavio, and Alfred in Die Fledermaus.
Eric Stoklossa is a highly desired concert singer, and has performed Bach's St. Matthew Passion with Dennis Russel Davies in Linz, Bach's Mass in B minor  with Helmuth Rilling, Haydn's Creation with Adam Fischer, Bach's Christmas Oratorio with Salvator Mas-Conde, and Dvořák's Stabat mater in Paris, Rouen, and at the Feldkirch Festival in Austria. April 2012 saw him on an extended tour with Bach's St. John Passion with Le Concert Lorrain, taking him to the Musikverein in Vienna, the Luxembourg Philharmony, de Singel in Antwerp, la Cité de la Musique in Paris, and the Concertgebouw in Amsterdam, to name a few.
In October '16 he sang the Evangelist and the Tenor-Solo in Bach's St. John Passion (Rolf Beck) in Shanghai, in the first official presentation of this masterpiece in China.
Eric Stoklossa ist ein international gefragter Tenor auf der Opernbühne und auf dem Konzertpodium, bei renommierten Festivals und bei CD– und Rundfunkproduktionen.
Sein Opern-Debüt gab er 2007 bei den Wiener Festwochen in der Rolle des Aljeja in Janaceks Aus einem Totenhaus, in der weltweit gefeierten Inszenierung von Patrice Chéreau und unter Leitung von Pierre Boulez. 2008 sang er diese Rolle in einer neuen Produktion (Pountney / Ferro) in Palermo. Anfang 2009 gab er erfolgreich sein Debüt am Teatro alla Scala in Mailand als Janek in Janaceks Die Sache Makropulos unter Leitung von Marko Letonja, und war in einer Inszenierung von Bachs Johannes-Passion (Robert Wilson / Rolf Beck) beim Schleswig-Holstein-Musik-Festival in Kiel zu sehen. Im gleichen Jahr folgte, erneut als Aljeja, sein vielbeachtetes Debüt an der Metropolitan Opera in New York (Chéreau / Salonen) und er kehrte Anfang 2010 mit dem gleichen Stück ans Teatro alla Scala zurück. Bei den Wiener Festwochen 2010 war er erstmals in der Rolle des Andres in Wozzeck (Stéphane Braunschweig) unter der Leitung von Daniel Harding zu sehen.
2011 gab er sein Debüt an der Berliner Staatsoper unter den Linden, wieder als Aljeja in Chéreaus Inszenierung, diesmal aber unter Leitung von Sir Simon Rattle. Ein weiterer großer Erfolg war 2013 seine Interpretation des Adam in Peter Eötvös Uraufführung von Lilith – Paradise Reloaded. Die Aufführungen fanden im Rahmen des Festivals Wien Modern unter Leitung von Walther Kobera im Museumsquartier in Wien statt.
2015 gab er sein Debüt an der Semperoper Dresden als Dr. Stilblüte in Peter Ronnefelds Oper Nachtausgabe. Ebenfalls an der Semperoper wird er in der Spielzeit 16/17 in den Stücken The killer in me is the killer in you, Alles Schwindel und Doktor Faust zu sehen sein.
Darüber hinaus dokumentiert seine Arbeit mit Dirigenten wie u.a. Hans Christoph Rademann, Hartmut Haenchen, Dennis Russell Davies, Salvator Mas-Conde, Rolf Beck, Jesus Lopez Cobos, Laurence Equibey, Christoph Pregardien, Vaclav Luks und Helmut Rilling, mit einem Repertoire, das von Monteverdis Marien–Vesper, über die Werke Johann Sebastian Bachs und die großen Oratorien der Romantik und Moderne bis hin zu einer Reihe von Uraufführungen reicht, die stilistische Vielseitigkeit und außergewöhnliche Begabung des Künstlers.
Derzeitige Engagements umfassen, neben Liederabenden, im Konzertbereich u.a. das Weihnachts-Oratorium und die Matthäus- und die Johannes-Passion von Bach, sowie Mendelssohns Elias und Paulus, das Stabat Mater und das Requiem von Antonin Dvorak, Rossinis Petite Messe solenelle, Brittens War Requiem, sowie Haydns Schöpfung unter Leitung von Adam Fischer in Budapest. Im Oktober 2016 war Eric Stoklossa der Evangelist der chinesischen Erstaufführung einer Johannes-Passion von J.S.Bach in Shanghai.
Eric Stoklossa wurde in Dresden geboren und machte seine ersten musikalischen Erfahrungen im berühmten Dresdner Kreuzchor. Er studierte an der Hochschule Carl Maria von Weber in Dresden bei Prof. Margret Trappe-Wiel.